It was a great honor to perform with a whole cast of amazing Hispanic Broadway stars yesterday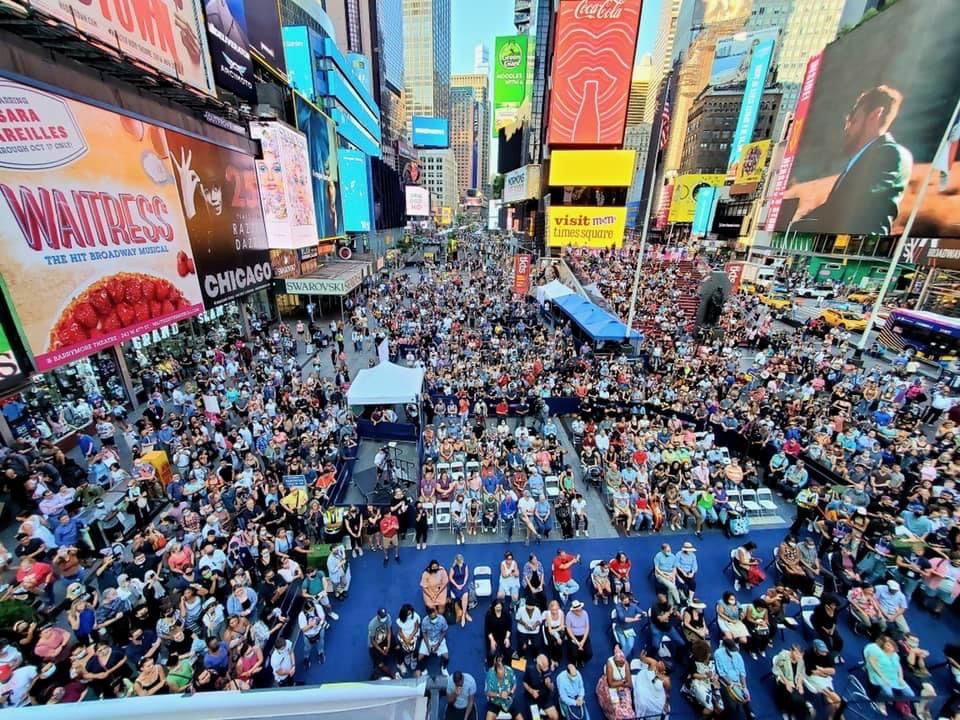 ¡VIVA! BROADWAY takes the main stage ¡Viva! Broadway is a celebration of Latinx talent in the Broadway community and helps bridge the world of Broadway with Latinx audiences. 
@BroadwayLeague
The event will celebrate some of the most familiar names of Latinx representation on Broadway such as Daphne Rubin-Vega, Robin de Jesús, Bianca Marroquín, and more, and elevate the talented ensemble members who always lead the way. The creative team includes Luis Salgado (director and choreographer), Gabriela Garcia (associate director/choreographer), Eric Ulloa (writer), Jaime Lozano(musical direction), and Sergio Trujillo (creative consultant). 
Confirmed Performers: Bianca Marroquín, Ayodele Casel, Janet Dacal, Robin DeJesús, Alma Cuervo, Linedy Genao, Nicholas Edwards, Eliseo Roman, Daphne Rubin Vega, Josh Segarra, Caesar Samayoa, Jennifer Sánchez, Henry Gainza, Claudia Mulet, David Baida, Florencia Cuenca, Marielys Molina, Natalie Caruncho, Angelica Beliard, Sarita Colon, Gabriel Reyes, Roman Cruz, Steven Orrego Upegui, Adriel Flete, Noah Paneto, Harolyn Lantigua, and more. Featured Tango performance by Valeria Solmonoff & Iakov Shonsky are a part of the event with special guests Luis Miranda, Rick Miramontez, Emilio Sosa, and Sergio Trujillo present for this special celebration.