Bio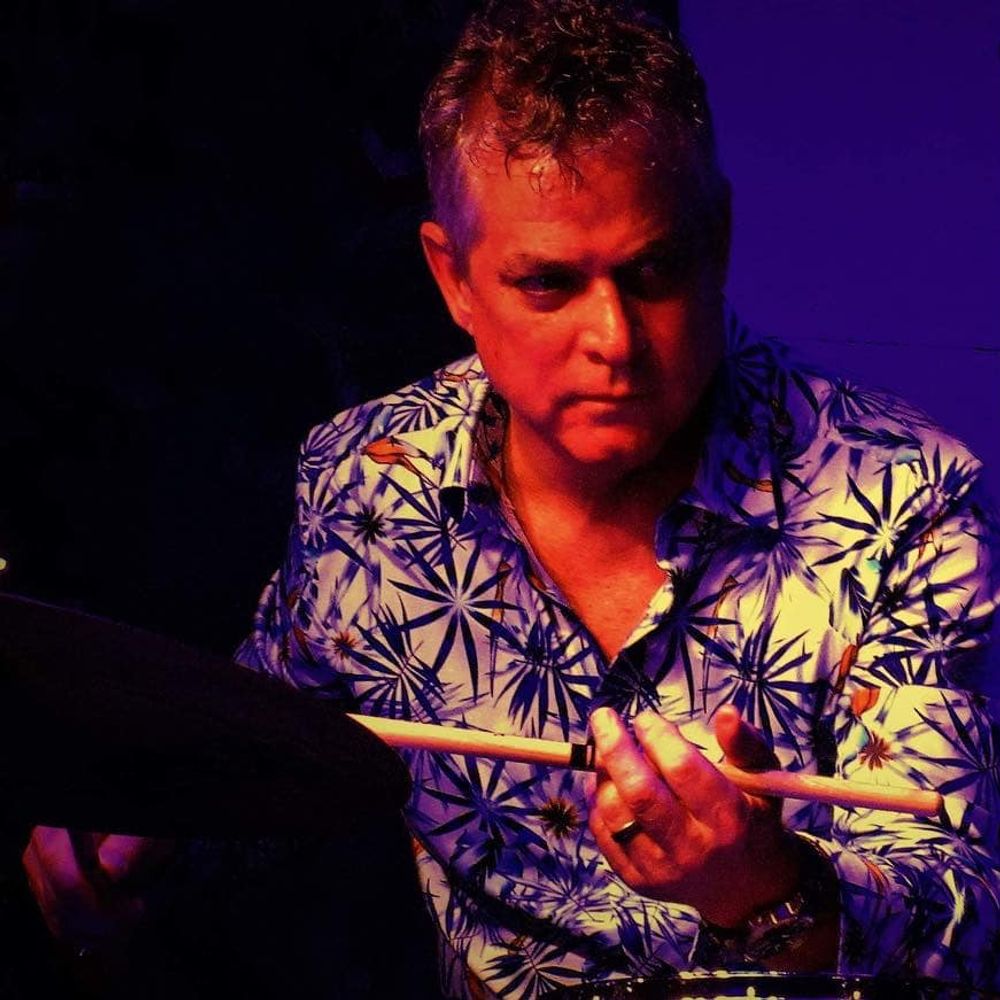 Karl Latham Drummer
Biography
Short Bio
Karl Latham has performed and recorded with Grammy Award winning artists, Rock and Roll Hall of Fame members and many acclaimed artists including The Shirelles; Johnny Winter; Bernie Worrell; Mark Egan Unit1; John Lee Quartet with Clark Terry, Slide Hampton, Cyrus Chestnut, Jon Faddis; The Fantasy Band with Dave Valentine, Noel Pointer, Dave Samuels; Howard Paul with Laurence Hobgood, Anat Cohen and Tom Scott; The Dizzy Gillespie Alumni Group; Andy Snitzer; Ali Ryerson; Vic Juris; Mitch Stein and Rachel Z.  Karl has performed in Europe for decades in the groups of Wolfgang Lackerschmid and Johannes Mossinger.  Latham co-lead the 2016 BMW World Jazz Award nominated "Constellations" with Mark Egan and Ryan Carniaux and co-leads Don Braden/Karl Latham Big Fun(K). Karl has subbed on the Broadway productions of "Bring It On", "Hamilton", "Beautiful: The Carole King Musical", and "Ain't Too Proud". 
Karl is an adjunct instructor at Drew University, County College of Morris and PCCC.
Karl is an endorsing artist for Yamaha Drums, Paiste Cymbals, Evans Drumheads, ProMark Drumsticks, RME, AEA, Heil Sound, Avantone Pro and Big Fat Snare.
Karl's Life Journey
Karl Latham was born into a musical family in Trenton, New Jersey. Karl's mother for a short period, was a local radio singer (briefly managed by the great Ernie Kovacs). Karl's first drumming influence was his brother Rich (not Rick Latham) who was a drummer in his teens. Rich generously allowed his much younger brother to play on his first Slingerland kit.
Karl's family moved to to rural Northwest New Jersey, After seeing his first live concert "Chicago" in Asbury Park, NJ; Karl became serious about drumming in middle school, taking his first private lessons with a local drummer. That drummer immediately referred Karl to the expert teacher in Northwest New Jersey Vincent "Muzzy" Mizzoni in Denville, NJ. It was there Karl met a young Vic Juris was teaching guitar lessons.
Karl studied with "Muzzy" for 3 years, under Muzzy's tutelage he took 1st Place in the Countywide, Area, Region I and placed in the New Jersey All-State Band/Wind Ensembles and Orchestras, as both a classical snare drummer and tympanist.
Karl went on to study with Joe Cusatis his senior year in high school at the Modern Drum Shop in New York, his first experience with "big city" drummers.
Karl was very influenced by all the music his brother's band played locally: Chicago, Jimi Hendrix, Santana, Johnny and Edgar Winter (his brother opened for them), but it was a NYC radio station WRVR that he could barely receive that became his main influence.  WRVR played an eclectic list of jazz, latin, latin jazz, fusion, and funk jazz.  An equal treatment and respect for all forms of music was developed from the amazing repertoire WRVR played with equanimity.  
Karl became a huge fan of Billy Cobham (Mahavishnu Orchestra and CTI Records), Steve Gadd, Peter Erskine, Narada, Rick Marotta, Jeff Porcaro, Jack DeJohnette, Gerry Brown, Ndugu, Alphonse Mouzon, Jon Christensen, Ed Blackwell and Steve Jordan.
Once Karl discovered ECM Records, this opened a whole pantheon of new music, which is still influencing Karl's playing. 
Deciding to stay in the New York area, Karl attended Rutgers University to explore both jazz and classical music. Karl studied with the great Freddie Waits, but  was primarily a tympanist at this time.  Even though Karl was very passionate about classical music, he choose to leave Rutgers and attend Berklee College of Music. 
Karl thrived at Berklee College of Music (by his second semester he was the highest "rated" drummer in his class), playing in 7 different ensembles. Karl studied with Joe Hunt and privately Gary Chaffee. Karl made life long friendships with Jeff Watts, John March,  Barry Danielian, Jody Espina, Rick Beligni and dozens of other folks. Berklee is as it was a boiling pot of amazing talents exploring every possibility of music.
Karl left Berklee as many did at the time to go on the road. This tenure would lead to an entirely different career path.
Karl learned to play Compa music and went to Haiti to play in a Compa group. It was an amazing experience while it lasted. Living in Petionville (just above Port au Prince), Karl travelled throughout Haiti. It was a life altering experience, the people of Haiti are among the warmest and most generous on earth. Unfortunately, the American manager of the band absconded with all of the group's fees and left the musicians stranded in Haiti to fend for themselves. Having travelled on an excursion fare, Karl found he had no plane ticket home. A local Haitian family took Karl in and helped in contacting his family (picture waiting in a gymnasium for hours for a call to go through). Karl's father grew up in the great depression and left Karl with the choice of staying in Haiti or to come home and attend a business university program.
Karl went to Ohio University to study Computer Systems with a business minor: learning Calculus, Cobol, Fortran, Assembler, Pascal, Business Law, Economics even Production Management.
Due to the grace and generosity of Guy Remonko, Karl was allowed to practice drums in the Music Department. Karl became the most in demand drummer in the local scene, often skipping class due to 4 and 5 night gig schedules. 
During this time Karl's friends encouraged him to enter the 1983 Carmine Appice National Drum Battle, they called for him and secured him a late entry. Karl won the Columbus, Ohio preliminary rounds and went on to win 2nd Place in Griffith Park in Los Angeles: Sonny Emory won 1st place out 7500 participants.
Karl's next major life turning point was choosing to study with Gary Chester. Gary's life philosophy and impact on Karl was so profound that he left his Computer Analyst job, met his wife in 1988 and became a full time drummer, first appearing on Charlie Elgart's RCA/Novus releases.
Legendary tympanist and personal hero of Karl, Vic Firth, signed Karl to Vic Firth Drumsticks in 1988, Vic personally introduced Karl to Bob Beals of Evans Drumheads and Roy Edmunds at Sabian Cymbals. 
Karl's bandmate Gary Foote, turned Karl onto the NYC Karaoke tracking scene, recreating hits 24/7 at Rock Video International in Hell's Kitchen. 
During Karl's time with Charlie Elgart, he became a member of the CD101.9 Fantasy Band. This led to Karl's next major influence life friend: John Lee.
During this time Karl was also the rehearsal drummer for Johnny Winter, performed with Edgar Winter, starting drumming for the Shirelles and subbed on many top gigs.
John Lee was responsible for referring Karl for his first European tour subbing for Alphonse Mouzon with legends Michael Urbaniak, Jasper Van't Hof and Bobby Malach.  This led to a 25 year career of frequent European tours with acclaimed composer and vibraphonist Wolfgang Lackerschmid and since 2001 acclaimed pianist Johannes Mossinger.
Karl became a Yamaha Drum Artist in 1993 and has continuously played their peerless drums since that time. 
Karl discovered the brilliance of Paiste Cymbals in his European travels and became a Paiste Cymbal artist in 1996.
Karl played in many groups with John Lee and was introduced in depth to the playing of the many great drummers of jazz such as: Philly Joe Jones, Max Roach, Roy Haynes, Art Blakey, Gradie Tate and Tony Williams. John Lee's bandmates were a university of its own: Jon Faddis, Clark Terry, Roy Hargrove, Claudio Roditi, Tomoko Ohno, Andres Boiarsky, Slide Hampton and many others.
Karl's freelance career starting peaking in the mid 2000's when he became life friends with legendary bassist Mark Egan, playing in many groups with Mark. 
Karl was in Europe so often in this time that a frequent question was did he move there.
In 2012 Karl attempted a completely new venture, subbing on Broadway on "Bring It On". Karl went to briefly sub on "Hamilton" and due to the generosity of another life long colleague great drummer and friend; Clint DeGanon, Karl spent the next years subbing on "Beautiful" on Broadway. Just before the COVID Broadway shutdown, Karl started subbing for great drummer Clayton Craddock on "Ain't Too Proud".
Karl's love of straight ahead jazz was rekindled by a new life brother, Howard Paul, President of Benedetto Guitars, who Karl frequently performs with.
Karl owns the former home/studio of friend and legend Mark Egan and continues to record, produce and engineer. Most recently Karl performed on the 2021 WalMart Spring National Ad Campaign, tracking to the original Wilson Pickett vocal featured in the ad.
The rest is the typical history of a freelance New York musician: subbing in many bands, leading groups, teaching privately and as an Adjunct Professor at Drew University, The County College of Morris and Passaic County Community College. 
As a freelance drummer Karl has performed with: Ali Ryerson; The Bernie Worrell Orchestra; Charlie Elgart; Michal Urbaniak; Jerry Vivino; Andy Snitzer; Edgar Winter; Johnny Winter; The Shirelles; The Real Deal Big Band;  John Lee (Executive Director Dizzy Gillespie Orchestra);  The Dizzy Gillespie Alumni All-Stars; The Fantasy Band (Dave Valentine; Dave Samuels; Chuck Loeb, Noel Pointer, Victor Bailey, Cornell Dupree, Roy Ayers, Larry Coryell); Claudio Roditi; Slide Hampton; Clark Terry; Tomoko Ohno; Michael Dease; Sharrel Cassidy; Yotam Silberstein; Jon Faddis; Roy Assaf; Ed Cherry; Clifford Carter;  Liz Queller; Johannes Mossinger Quartet (with guests Joel Frahm Joe Lovano, Bob Malach, Boris Kozlov, Seamus Blake, Kermit Driscoll, Calvin Jones, Rudi Engel, Johannes Enders, Thomas Lahns, Andy McKee, and Don Braden); Howard Paul with guests Tom Scott, Anat Cohen. Laurence Hobgood and Jody Espina; Johannes Mossinger Quartet (with guests Joel Frahm, Don Braden, Seamus Blake, Johannes Enders and Joe Lovano); Bob Gluck; Christopher Dean Sullivan; Don Byron; Pete Levin; Dave Stryker;  David Spinozza; Atilla Zoller; Oz Noy; Clifford Carter; Mattias Schieffel; Andy Hunter; Will Lee; Yotam Silberstein; Stefanie Schlesinger; renowned vibraphonist/composer Wolfgang Lackerschmid (John Lee, Cameron Brown, Michal Urbaniak, Attila Zoller, Randy Brecker, Stefanie Schlesinger, Henning Sieverts, Ryan Carniaux, Mark Egan).
Karl has subbed on the Broadway productions of "Bring It On" , "Hamilton",  "Beautiful: The Carole King Musical" and "Ain't Too Proud: The Life and Times of the Temptations".  As a sideman, Karl has appeared on countless recordings.  To date Karl has released three CD's as a leader: "Dancing Spirits" (1999) , "Resonance" (2007) and his latest release Karl Latham "Living Standards" with Mark Egan and Vic Juris. As a co leader Karl has released Don Braden/Karl Latham "Big Fun(K) Live" (2012) and Karl Latham/Ryan Carniaux/Mark Egan "Constellations" (2014).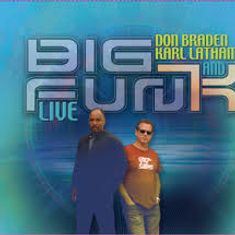 As a Co Leader
Don Braden/Karl Latham Big Funk
A Groove/Jazz/Soul Journey
The Don Braden/Karl Latham co-led Jam/Jazz/Funk group, Big Fun(k), is a dream band for the group of musicians who have known each other and played in various groups together for years. Each member is well known for their individual careers as band leaders, sidemen, studio players and road men. Coming together in this collection
brings out the best in each player.
Don Braden is a widely respected saxophone player who tours the world with top artists such as Wynton Marsalis, Freddie Hubbard, Roy Haynes, the late Tony Williamsand many others. In addition, Don has produced 15 CDs as a leader and spent years as a composer for Bill Cosby.
Don Braden/Karl Latham Big Funk @ BandCamp
facebook.com/bigfunkband
Karl Latham is based in Warwick, New York.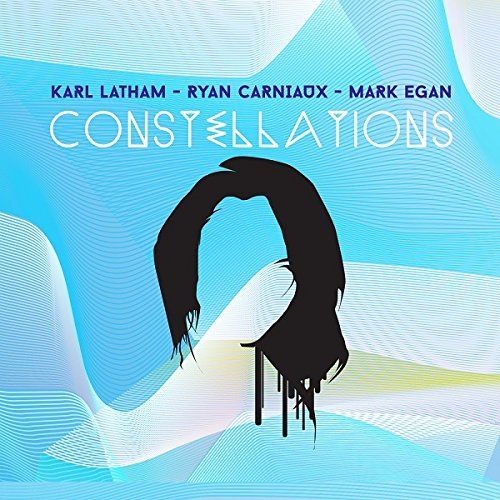 As a co leader
Latham/Egan/Carniaux 'Constellations'
The nascency of the "Desired Constellation" Project was a dream that drummer Karl Latham had after his first listening of Bjork's "Volta" recording. Karl would play the CD incessantly, in every free moment, discovering and rediscovering the limitless creative vision of Bjork. A long time fan of Bjork's genius, Karl had attempted to pay homage to Bjork on a recording of "Pagan Poetry" on his critically acclaimed "Resonance" CD, but felt longing to attempt a personally, more "true" representation of his impression of Bjork.
Karl approached the concept with close friend and iconic bassist Mark Egan. Collectively they considered many musicians to realize the vision, never settling on a group or instrumentation, but as constellations align, Mark and Karl performed in July of 2012 on Wolfgang Lackerschmid's "Magic Brewery" recording. The music recorded was magic and an immediate personal and creative magical bond was formed with rising star trumpeter Ryan Carniaux. Karl knew he had found the third element toward realizing the project coalescing in his mind.
Karl, Mark and keyboardist, vocalist and composer Nick Rolfe had performed many times together and Karl realized from the height of magic "free" moments with Nick in performances with Big Funk that Nick Rolfe was the final piece to introduce to the project.
In March of 2013 the universe aligned, Ryan Carniaux was going to be in the US, Nick, Mark and Karl were off the road and Barbershop Studios and engineer Jeremy Gillespie were all available. Little pre-production was utilized, the group hoped to capture their own personal impressions of Bjork's artistry and create soundscapes reflective of their shared collective vision.
The result is the music you are about to experience: a journey, explorations of conscious and subconscious reality and humble homage to the vision of one of the 20th Century's most influential creative forces.
As a Leader
Living Standards