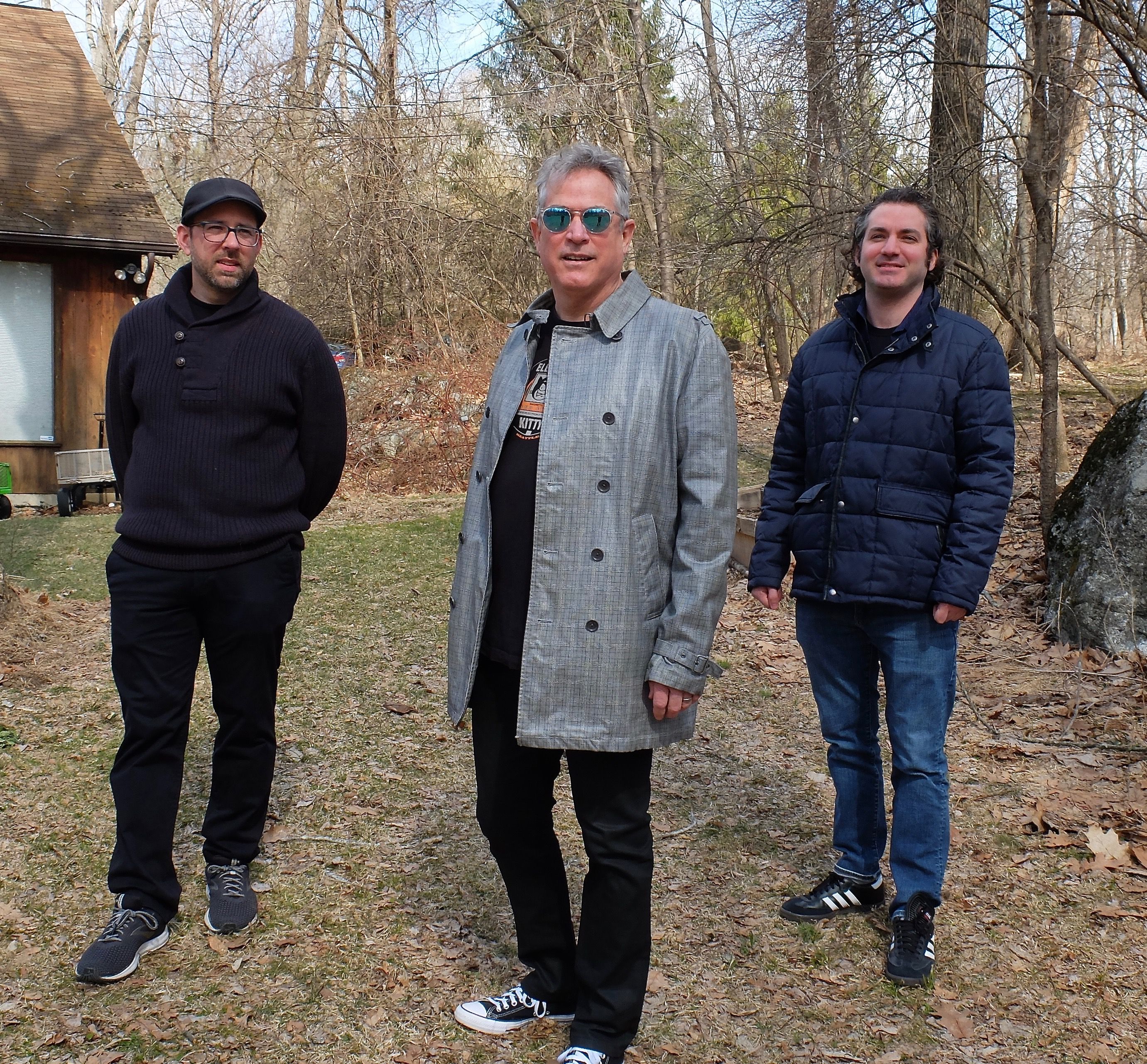 Files Arrived!
Exciting news here at Firefly Studios! 
The master audio files arrived from master engineer Paul Wickliffe for an upcoming collective trio release. 
It is some spirited music created with young rising starts Alex Collins and Ryan Berg. I am very excited about this release.
Alex Collins/Karl Latham/Ryan Berg "Together" is an inviting creation from live streaming events at "Concerts from the Cabin" during the COVID shutdown. Emerging from diverse musical and generational backgrounds, the trio met in the studio and discovered their immediate chemistry exploring timeless jazz standards. Upon hearing the broadcast of their first event they knew that they wanted to share their collective spirited adventures with the world.  
The explorations are dynamic and moving with creative soaring solos, stunning introductions  and constant interplay, all supported by a bed rock of cohesion provided by drummer Karl Latham and bassist Ryan Berg.  
Featured tracks include "Stella by Starlight", Wayne Shorter's "Night Dreamer", "On Green Dolphin Street and "Alone Together". 
Alex Collins (Piano) 
Ryan Berg (Bass) 
Karl Latham (Drums); 
1 Stella by Starlight 9:19 
2 Alone Together 7:51 
3  On Green Dolphin Street 6:23 
4 Polka Dots and Moonbeams 12:27 
5 Night Dreamer 6:19 
6 Invitation 9:45 
Alex Collins - Alex Collins is a New York City pianist, composer and arranger, performing with Michelle Coltrane; Gerry Gibbs on his #1 record, Weather or Not (2017) and Our People (June 2019). Dizzy Gillespie All-Stars; Lenny White; Lonnie Plaxico,and Ronnie Burrage.  Alex received the Wynton Kelly Jazz Foundation Award for Jazz Achievement (2003). 
Ryan Berg - Ryan Berg has made himself a 
staple on the New York jazz scene performing with Gregory Porter, Ravi Coltrane, Mark Whitfield, Lindsey Webster, JD Allen, Jeff Coffin, Lenny White, Rashid Ali, Gerald Clayton, Logan Richardson, Roy Hargrove, The Brianna Thomas Band, and Frank Lacy Sextet.  
Karl Latham- Internationally recognized in a variety of musical styles with 
artists including John Lee Quartet; Bernie Worrell; 
The Dizzy Gillespie All-Stars; Jerry Vivino; Andy Snitzer; Wolfgang Lackerschmid; Johannes 
Mossinger; Ali Ryerson and Don Braden/Karl Latham Big Funk. Karl is listed 
in DrummerWorld "Top" Drummers Lists; Latham/Carniaux/Egan "Constellations" 2016 BMW Welt Jazz Award selection; The Best Jazz of 2013/2015 35th/37th Annual Jazz Station Polls: 2013 Drums: #7 Karl Latham ; 2015 Drums: #5 Karl Latham