RECORDING with Howard Paul, Laurence Hobgood and John Lee
It was a great pleasure to host Howard Paul here at the studio to record  "Lean Years"  by Pat Martino with Howard Paul (President Benedetto Guitars), Laurence Hobgood and John Lee for the Alternative Guitar Summit 2021.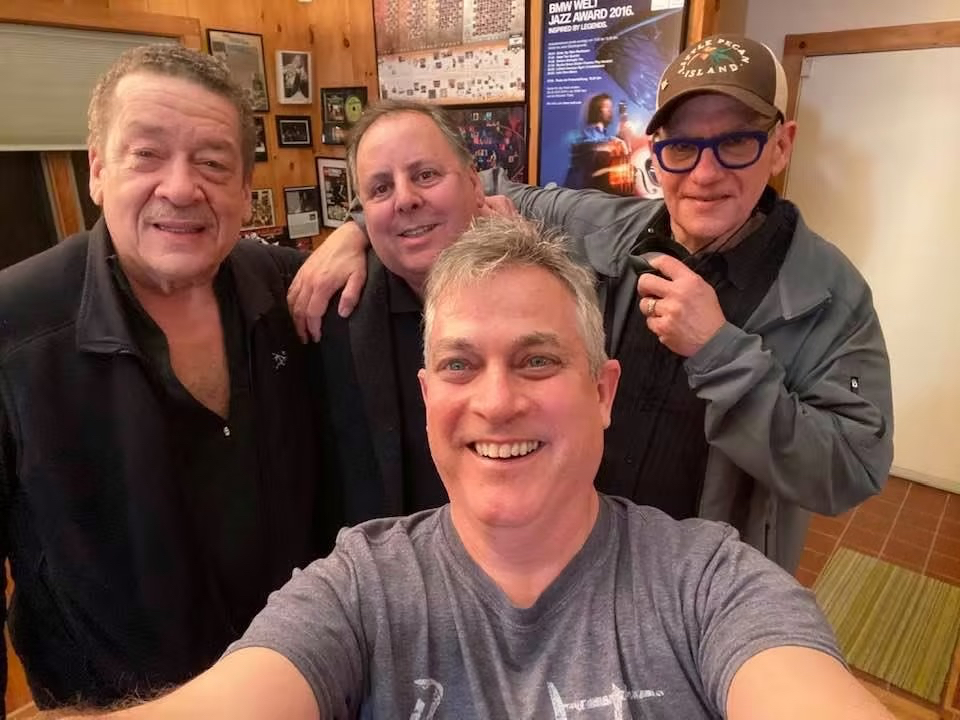 ALTERNATIVE GUITAR SUMMIT 
FESTIVAL 2021:  19 visionary players in Two days 
Saturday 3/20 & Sunday 3/21 
Saturday 3/20/21 Honoring Pat Martino - 8 PM EST 
Hosted by Joel Harrison and Bill Milkowski 
Legend Pat Martino is one of the most important jazz guitarists in history. Alternative Guitar Summit continues its celebration of living player/composers by having 12 extraordinary guitarists interpret his compositions. Each group will play 2 songs. 
Featuring Adam Rogers and Peter Bernstein, Dave Stryker and Paul Bollenback, Ed Cherry and Sheryl Bailey, Oz Noy and Nir Felder, Howard Paul, Kurt Rosenwinkel, Rez Abbasi and Jeff Miles, and Joel Harrison. 
With Dezron Douglas, Alan Mednard, Chulo Gatewood, Tobias Ralph. 
Sunday 3/21/21 Virtual Visionary Solos - 2pm EST 
Joel Harrison and Michael Ross 
The guitar these days can do almost anything. This bold, visionary array of guitarists from around the world, whether allied with jazz, rock, classical, world, or avant garde sounds, will each play a 20 minute set from home. All masterful, all different. Featuring: Nguyen Le, Wolfgang Muthspiel,  Mary Halvorson with Tomas Fujiwara, Anthony Pirog, Henry Kaiser, Nels Cline, and Michael Gregory Jackson. 
For More Info: 
https://alternativeguitarsummit.com/concerts/ & www.joelharrison.com 
Because we know that times are tough for many because of the pandemic, we made this event "Pay What You Wish". We welcome all. But if you can make a donation, please do so to help us cover the costs producing this festival. Donations made on March 20th will also go towards the Pat Martino Fund, to help the guitarist whose compositions we celebrate that evening.